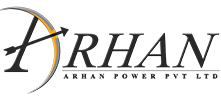 Delighting customers with superior experience is our obsession. Providing best-of-breed business solutions, leveraging technology, delivered by motivated professional technocrats is our promise.
Creating Lasting Changes,

One Step At a Time
Arhan is all about catering to YOUR needs and aspirations! As a leader in the industry, we stand tall on our core values of health, safety, integrity, and quality. We offer comprehensive solutions tailored to your needs, including Transmission & Distribution turnkey services, Building technologies for smart structures, and Renewable Energy with our Roof Top Solar projects.

Our commitment to supporting you set us apart - we prioritize your success above all else. With expertise in Siemens' products, we serve as their authorized distributor, showcasing our dedication to excellence and reliability. We take pride in empowering our team to be the best, ensuring innovation and optimization to exceed your expectations.

Not only do we focus on your journey, but we also care deeply for the environment. Our projects promote renewable energy, contributing to a sustainable future. With Arhan, you're not just choosing a company but joining a journey toward sustainable growth, innovation, and a brighter future. Let's build together!