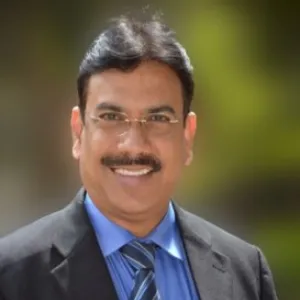 Devidas Kulkarni
Ex VP & CEO Building Technology Division Siemens Ltd.
I know Nilesh since early 2000 & then worked closely with him since 2004, when I headed Medium voltage business in India. Nilesh Chavan as a name itself gave confidence & comfort during those days when we had many challenging assignments to be addressed, be it localization of the products or making in roads in Medium Voltage Gas Insulated Switchgear (GIS) market leading to a market share of >80% in then upcoming GIS market.

He was instrumental in convincing Siemens HQ, Germany for a localized Ring Main Unit (RMU) for India & also for the investment HQ committed for Goa factory for the GIS roadmap he developed for us. All the work done on paper was then seen by everyone as reality in a very short span of time when we inaugurated & launched a new factory in parallel with a brand new localized RMU. Very few organization could dare to do these two things simultaneously. ...

He is a go getter with very high motivation & Energy levels and can blend well right from shop floor to top floor. Anyone meeting & dealing with him will always trust him due to his knowledge on the subject, willingness to address challenges & uncanny ability to finish the task in a given time to the highest satisfaction of all stakeholders. I had a long experience in entrusting him many crucial assignment which he completed with hard work, dedication, enthusiasm & on top of it with a broad smile.

I strongly endorse that ARHAN Power, which he leads can be given any challenging project & you will experience exactly what I narrated for him.

All the best Nilesh on your journey to be a true Entrepreneur & India's growing infrastructure demands will always give you many challenges which I am sure you will fulfil.
I have known Nilesh Chavan now for more than 20 years since we were both working at Siemens. He's one of those fantastic individuals whom I always found very hardworking & trustworthy. He is easy to work with, very creative, effectively communicates his ideas and always a great player in any setup/configuration.

Right from our first interaction & till today there hasn't been a single moment where I have seen his energy levels go down. Delivering in time & more than committed was always in his DNA no matter what challenges were faced.

He has my highest endorsement and I am glad to recommend his services
Mr. Narsingh Chaudhary
President , APAC & India Black & Veatch
Nitin R. Vete
Managing Director
Vete Associates Tax & Investments Consultants Pvt. Ltd
I have known Nilesh for more than 20 years both on a personal as well as on the professional front.

Being his friend and his Tax Advisor, I can say that he is a very transparent and hardworking guy. You can trust him completely. If he gives you a commitment then one can rest assured about the fulfilment. Also, a very nice gentleman to connect. My best wishes are always with him.