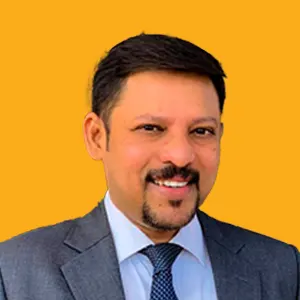 Nilesh Chavan
Managing Director
Leading with Vision, Driving Excellence With over 25 years of experience in the electrical industry, Nilesh Chavan, the Founder & Managing Director of Arhan Power Pvt. Ltd., is a true visionary and expert in his field. He has showcased outstanding proficiency in project management, product management, sales, and marketing during his 22-year tenure at Siemens Ltd. Notably, he headed the sales portfolio for the Western states of India, handling a significant business volume of INR 4 billion. Nilesh's in-depth knowledge of Gas Insulated Switchgears (GIS) earned him the prestigious "Mr.GIS" title, certified by Siemens AG, Germany. His excellent network, energy management, and design consultancy expertise make him a reliable and valuable asset for steady growth at Arhan Power Pvt. Ltd.
Vivek Madihalli
Head Project Acquisition & Execution
Transforming Visions into Reality With over 25 years of experience in the electrical industry, Vivek Madihalli, Head of Project Execution at Arhan Power Pvt. Ltd., is a seasoned professional with a strong background in High & Extra High Voltage Project Management. Having worked with major corporate conglomerates such as Siemens Ltd., Voltas, KEC International, Bharat Bijlee, and Kalpataru Power Transmission Ltd., he brings a wealth of expertise in Design Consultancy and Project Management for EHV/HV substations. His profound knowledge in switchyard engineering, installation, testing, and commissioning up to 765 kV makes him a valuable asset. Vivek's excellent network and contacts in various industrial segments enable swift and high-quality project execution, reflecting his commitment to excellence and professionalism.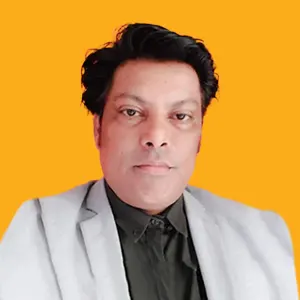 NARENDRA SHAHANE
Project Management
Speeding up the Deliverables Mr. Narendra Shahane is Diploma holder is Electrical Engineering. He has more than 22 years of experience in Low and Medium Voltage switchgear, Electrical Design, Automation and Project Management. Has previously worked with esteemed organizations namely ABB Siemens and Schneider Electric. He adds value to our customer proposition with his skills in Electrical Design, Tendering, Project management and Site Management. He has held successful assignments in Medium voltage Substation projects for Oil and Gas Sector in Middle East. Currently he is acting as a dedicated Project Manager for timely and efficient completion of the site. Implemented processes and specially designed project monitoring tools helps us carry out site activities in professional manner.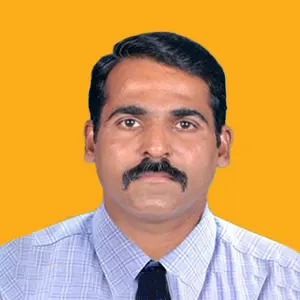 RAJENDRA APRAJ
After Sales Services
Ensuring Satisfaction, Beyond Delivery Rajendra Apraj is an accomplished professional with a Diploma in Industrial Electronics and a remarkable 24-year tenure in the field of services, predominantly with leading multinationals such as Siemens. As the After Sales Services expert at Arhan Power, he brings extensive expertise in Low & Medium Voltage switchgear products, system applications, and services. Rajendra's exceptional project management skills and in-depth knowledge of Medium & Low Voltage retrofitting solutions ensure top-notch service delivery. His customer-centric approach and ability to handle high-pressure demands have earned him a strong rapport with clients. With specialties in after-sales service, tech support, and key customer management, Rajendra's work reflects dedication, experience, and a solution-driven personality.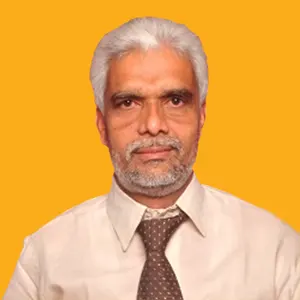 Ashok Rane
Environmental Protection, Health & Safety
Safeguarding People, Preserving the Planet With over 40 years of dedicated service at Siemens Ltd., Ashok Rane is a seasoned professional with a wealth of experience in various roles, including plant maintenance, maintenance, safety management, and senior managerial positions. His profound industrial and electrical safety expertise is evident through his certifications from prestigious organizations like the National Accreditation Board for Education & Training, Siemens Internal Safety Auditor, National Safety Council for Electrical Safety, and The Council of Industrial Safety. At Arhan Power Pvt Ltd., Ashok brings extensive knowledge to lead the Environmental Protection, Health & Safety division. His well-known reputation in the electrical industry reflects his commitment to safety training, electrical maintenance, and providing exceptional customer care.
Kapil Jani
Head System Engineering
Engineering Solutions for Tomorrow's Challenges As the Head of System Engineering at Arhan Power Pvt Ltd, Kapil Jani brings a wealth of knowledge and expertise to electrical projects. With a Master's in Electrical (Power) and a Bachelor's in Electrical Engineering, he excels in designing for industry, commercial ventures, townships, and substations. Kapil's software development skills include Fault Level Calculation and Earthing System Design. Certified as an "Accredited Energy Auditor," he's committed to energy efficiency. His AMIE accreditation and "Chartered Engineer" degree reflect his dedication to excellence. Kapil's versatility extends to ELV systems, including Data/Voice cabling, PA system, CCTV network, and BMS, showcasing his passion for innovative solutions.